Escuela Superior Politécnica Ecológica Amazónica - ESPEA (Tena - Ecuador)
Nota oficial / Legal disclaimer
Por orden de los organismos de control, este sitio ha sido unificado con la Web ESPEA... Para más información, por favor ingresar a www.espea.edu.ec en donde se encuentra la información oficial acerca de la universidad.
As ordered by the authorities, this site has been merged with ESPEA's Official WebSite... for more info, please go to www.espea.edu.ec where you will find official info about said university.
Cambios al sitio / Site's log
Cierre de los correos espeam en hotmail, por orden de organismos de control.
Unificación de acrónimos, ya no se usará ESPEAm, sino ESPEA.
Eliminación de correos "espeam" por orden gubernamental.
Re-direccionamiento al sitio Oficial de la ESPEA.
Removidos los formularios que no conducen a ningún lado.
Recuperado el control de este sitio.
Closing of espeam accounts in hotmail, by government's order.
Acronym unification, ESPEAm will not be used anymore, in favor of ESPEA.
Elimination of "espeam" accounts in all sites and server by government's orders.
Linking to ESPEA's Official WebSite provided.
Useless forms removed.
Site's control regained.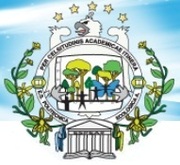 Al ir al Sitio Oficial de la ESPEA, encontrará:
Información acerca de Mandato 14.
Información sobre el proceso de acreditación.
Encuestas institucionales para el seguimiento de la calidad.
Información acerca de la matriz, extensiones, carreras y programas.
Sección "Usuarios" para acceder a los servicios digitales de la ESPEA (Sólo Docentes y Administrativos).
Info about M14 (Ecuadorian University's Depuration Program).
Info about ESPEA's accreditation processes.
Surveys for Quality Assurance.
Info about Headquarters, campus, academic programs, and more.
"Contact us" section, for direct communication with ESPEA's staff.
Agradecimientos / Acknowledgements
El creador de este sitio desea agradecer a la ESPEA por su colaboración en la creación de este sitio, y su mentenimiento mientras duró. Ahora, el sitio oficial de la ESPEA tiene mayor funcionalidad de lo que se puede brindar aquí, así que por favor, visite www.espea.edu.ec
This site's creator wishes to thank all ESPEA's staff who contibuted tothe creation and maintenance of this site while it lasted. Now, ESPEA's Official WebSite has more functionality than what it can be offered here, so please, visit www.espea.edu.ec